Senior Technical Product Manager (Healthcare Integrations)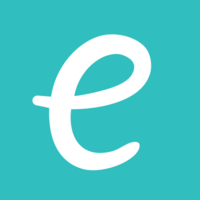 eVisit
IT, Product
United States
Posted on Tuesday, April 11, 2023
Description
eVisit is looking for a Senior Technical Product Manager focused on our integrations (especially with EHRs) who will lead on scoping and designing critical integrations and API systems for eVisit. Integrations are a critical part of the product success and strategy at eVisit. We recognize the importance and centrality that other vendors, 3rd party tools, and EHRs play in our customers' workflows and that integrations are often the most successful path to unlocking value for our customers.
Requirements
What you'll own:
Scoping and designing scalable EHR Integrations (Epic, Cerner, Athenahealth, etc.)
Authoring and maintaining documentation related to integration systems
Defining a roadmap for eVisit clinical integrations to meet the needs of our customer profiles
Staying aware of integration and EHR ecosystems shifts and key market trends
Improving and designing eVisit API systems
Scoping and implementing integrations with partner systems and vendors
Interfacing with technical counterparts across customers, partners, and internally
Leading on scoping and designing application product features
Managing a backlog, balancing priorities, and clearly communicating work plans
Background
5+ years of technical healthcare integration experience, including Epic, Cerner, and common EHRs
2+ years as a product manager or solutions architect working closely with product teams
Technical experience working with Epic, Cerner and other health system EHRs
Excellent oral and written communication skills
Preferred experience working at a SaaS company
Technical skills:
Can design integrations using HL7, SSO, and RESTful APIs (FHIR).
Can understand coding principles
Create and maintain technical documentation related to integrations
Can create effective product feature briefs and work with engineering when creating technical requirement documents
Effectively utilize or learn common PM/Design tools such as ClickUp, Figma, Miro
Ability to manage vendor relationships with organizations such as Redox, Change Healthcare, DoseSpot, etc.
Soft skills:
Can get customers and teams excited about a technical solution and guide them over a multi-month engagement
Can write technical documentation for engineering and IT teams
Can present clearly to customer executive leadership
Can derive requirements from customer descriptions
Can push back on non-valuable requirements and explain the trade-offs of different approaches
Can support sales team members on calls when technical questions arise, and can help scope work during the sales cycle
Are able to build and clearly articulate roadmap priorities and considered tradeoffs
Ability to work in an agile environment
Act as a leader for a development team, in partnership with an engineering manager
Ability to work independently as an individual contributor
Benefits
Remote work, occasional travel may be required (up to 15%)
Competitive salary and options based on experience
401k match
Medical insurance
Company-contribution to HSA
Dental, Vision, Supplemental Insurance Plans
Company-paid Long Term Disability
Generous time off plus 10 paid national holidays
Flexible work schedule
Excellent opportunity for professional growth