Senior Project Manager: Implementations & Customer Success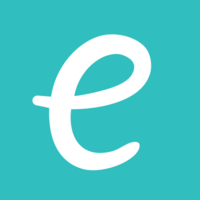 eVisit
Customer Service, Sales & Business Development, Operations
United States
Posted on Monday, April 17, 2023
Description
Customer Success Senior Project Manager
This role is multi- faceted; you will support enterprise customer implementations, focus on improving internal processes and capabilities, and function as a leader on the team. As a member of the Customer Success Organization, the Senior Project Manager will be responsible for coordinating client resources to deliver customer-facing projects on time, on budget, and to specification. In addition to internal and external projects, you will manage projects related to enterprise customer expansions and special projects that may occur during a customer's lifetime.
This is a senior enterprise level role, so a successful Sr. CS PM would have at least 5 years of recent Customer Success experience, including enterprise management and cross-functional project management. Industry experience in SaaS & Healthcare is required.
About You:
You are passionate about technology and its potential to positively impact everyone's access to higher quality, more convenient healthcare.
You have experience managing enterprise, complex, multi-faceted enterprise level projects.
You are a fanatic about customer success.
You are a natural leader.
You have strong attention to detail; you understand that the details of the project are ultimately what brings success.
You are a dynamic communicator that knows how to modify the same message to be relevant to a wide array of audiences.
You're dedicated to professional development and personal growth.
Job Responsibilities/Major Functions:
PMP Certification (preferred, not required) & NPS/CSAT familiarity
Strong leadership, relationship-building and presenting skills
Experience with SaaS, implementing enterprise size organizations, and Healthcare
Responsible for project risks, key decisions, issue resolution and maintains overall accountability
Ensure long-term organizational success, mentoring and leading the PM team as they navigate.
Manage full lifecycle (from initial start-up through closing) of projects (including all projects and work streams within its meeting time, cost and scope targets)
Ability to navigate and manage project status, ongoing resource needs, and budget alignment
Manage time-bound and/or continuous programs including project scoping, schedule, risk mitigation, issue management and resource planning
Partner internally with Customer Success, Sales, Product, Engineering and Marketing to create coordinated project plans and align these plans with customer expectations
Align with Customer Project Managers for joint risk management and reporting against progress as necessary
Requirements
Bachelor's degree or equivalent practical experience required, MBA preferred.
3+ years of experience as a Customer Success Project Manager, Account Manager, Business Development Manager, or Similar.
Experience working in or with Healthcare organizations.
Experience reading and interpreting contracts, espousing attainable project plans driven by contract milestones and expected deliverables.
Strong financial acumen and business sense.
Strong problem solving and analytical skills; ability to evolve business and product strategy based on research, data, and industry.
You learn technology quickly and navigate it with ease.
Ability to travel 10% of time in US
Benefits
Remote work, occasional travel may be required (up to 15%)
Competitive salary and options based on experience
401k match
Medical insurance
Company-contribution to HSA
Dental, Vision, Supplemental Insurance Plans
Company-paid Long Term Disability
Generous time off plus 10 paid national holidays
Flexible work schedule
Excellent opportunity for professional growth